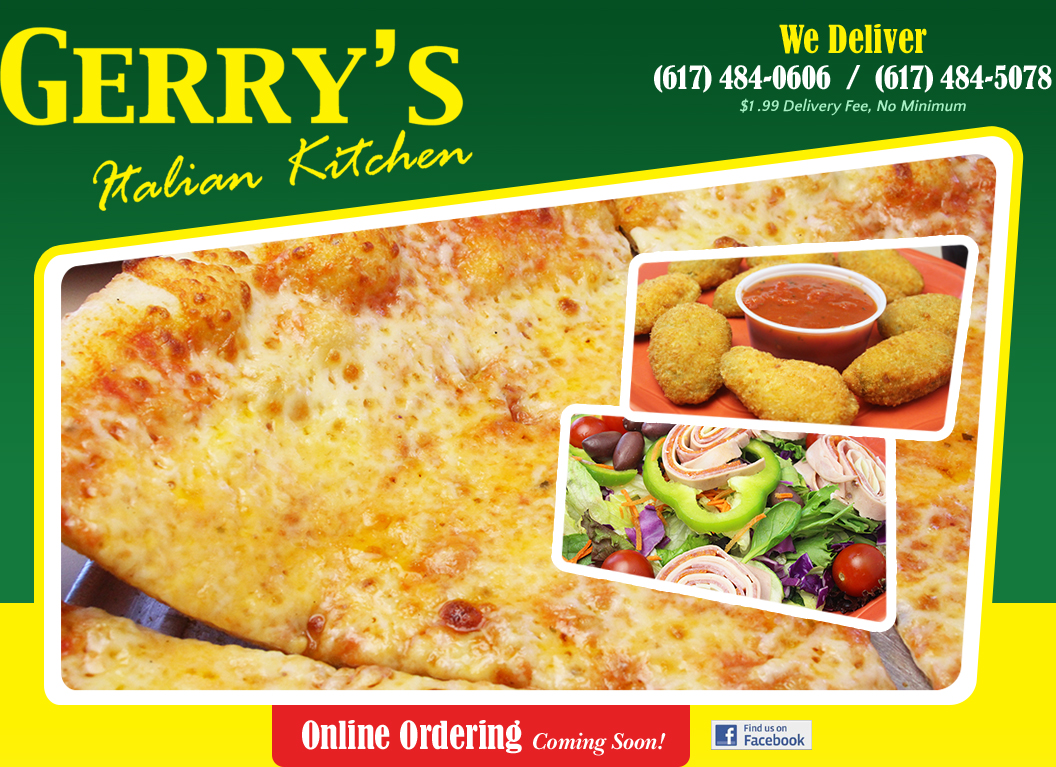 Fresh Italian Pizza and Pasta delivered free to Watertown, Belmont and Waltham
Gerry's Italian Kitchen is voted the best take out Italian place in Watertown. located in West Watertown near Waltham and Belmont town lines, We have served fresh home-made Italian cooking and delivered it to all three communities for the past 20 years. Fresh Italian foods that are health conscious and delicious. Our Pizzas are made with only the finest mozzarella cheese, whole wheat or part whole wheat dough, whole tomatoes sauce and the finest toppings. Our Gourmet Pasta is cooked to order with the freshest of ingredients. Gerry's Italian Kitchen is a local favorite since 1986.
Before placing your order, please inform your server if a person in your party has a food allergy
FREE DELIVERY!
For cash order over $15.00. All other delivery orders will be charged $1.50
To place an Order Please
Call 617-484-0606
or fax your order to
Fax# 617-484-2622
or E-mail us at:
info@gerrysitaliankitchen.com
Fresh Italian cold cuts by
the pound!
Salami, Pepperoni,Super-
sata, Sweet capicola,
Proscutto and Baked
Ham $3.50- $5.99 / Ib


We do catering! Call for details,
Only the freshest ingredients!